If you are looking for commercial roof repair to give your customers a great experience in your business and create a safe space for your employees to work, you have Roof Cat to contact for your commercial roofing needs. Without a protected and quality roof over your business, you risk giving your customers a bad experience. Contact Roof Cat today to learn about our commercial roof options.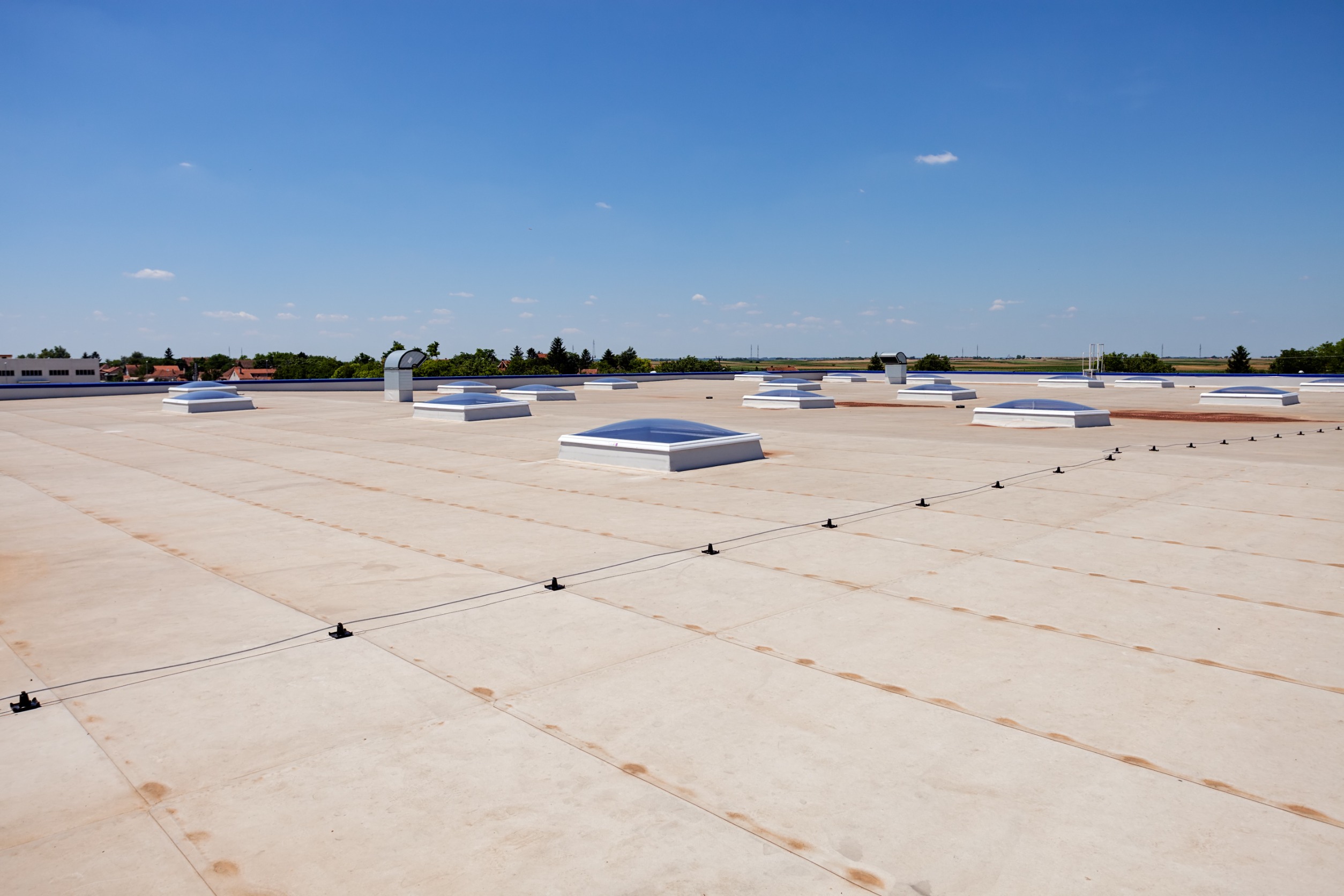 TPO Commercial Roof Experts
When it comes to commercial roofing, flat roofs are a popular choice for many businesses. However, with flat roofs comes the potential for water damage. That's where TPO roofing comes in. TPO, or Thermoplastic Olefin, is a synthetic sheet that provides superior protection against the risks associated with flat roofs. The benefits of TPO commercial roofing include energy efficiency, durability, and overall cost-effectiveness. Plus, because it comes in a wide variety of colors and styles, you can choose a TPO roof that complements the aesthetic of your business. Don't let water damage wreak havoc on your commercial property – consider TPO roofing for your next project.
TPO roofing provides many benefits to your business. These types of roofs are:
Class-A fire rated. This means they have flame retardant traits to help protect against fires.
Energy – efficient. Depending on the material's color, it will better reflect or absorb the sun's rays.
How to Know When Your TPO Roof Needs Repair
TPO roofs last anywhere from 15 to 20 years. The most notable warning sign that your roof needs repair is water seeping into your business. If you're concerned about your commercial roof, contact us today!
CONTACT US
If you are looking for commercial roof repair in Lexington, or just need a free, honest assessment of your business's roof contact us today.