Roof Cat wants to protect your family. We are experts in residential roofing installation and repair. Don't let a damaged roof cause more damage to your home. Contact the Roof Cat team today!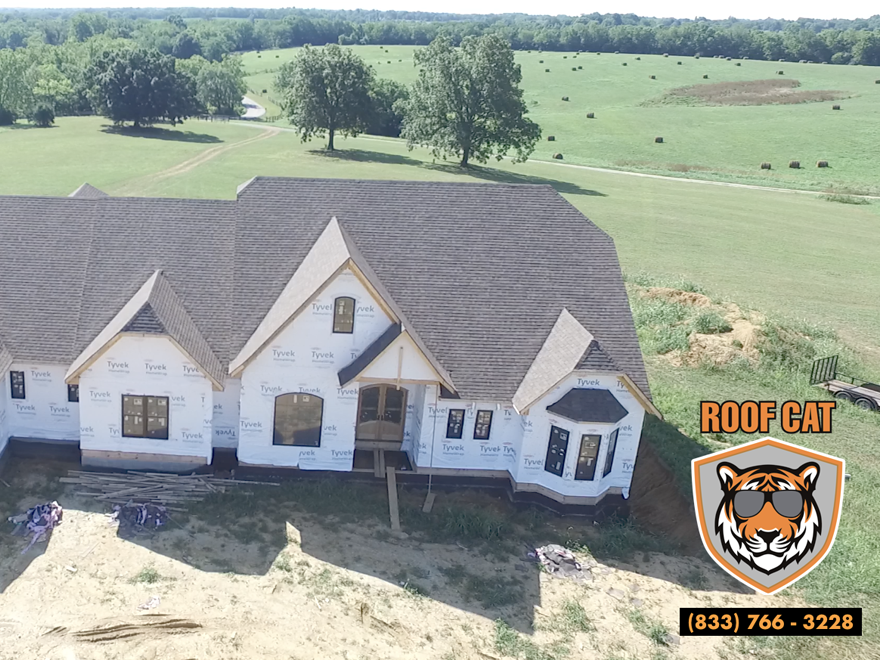 Asphalt Roof Repair and Replacement
Asphalt shingle roofing is by far the most popular material for residential roofing. This tried-and-true roofing material protects your home from the weather. For all your asphalt shingle repairs or installation needs, count on Roof Cat.
Pros of Asphalt Residential Roofing
There are many benefits to asphalt shingle roofing. Some of these benefits include
Easy installation
Simple shingle replacement
Affordable costs
Gives a traditional look to your home
How to Know When Your Asphalt Roof Needs Repairs
While asphalt shingles have their perks, it's also important to know some of their drawbacks so you know when you'll need repairs. If you notice any of the following, don't hesitate to get in touch with us so we can quickly come and repair your roof:
Shingles or pieces of shingles littered around your home
Wet spots in your ceiling
Harsh storm just occurred
If you are looking for residential roofing installation, repairs, or just need a free, honest assessment of your Lexington, KY roof contact us today.